Stronger together
Before 2013, friends were the driving force for couples to meet.  Dating apps have now taken the lead with many new problems.
DearReal brings the power of digital with the safe, healthy common sense brought through friends.
The app is powerful yet simple.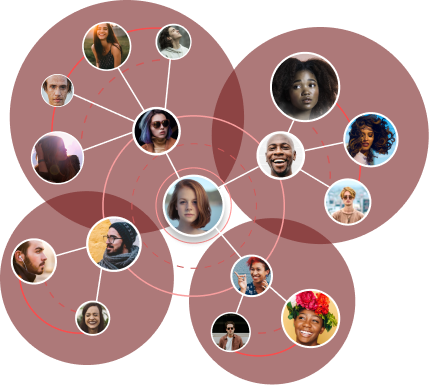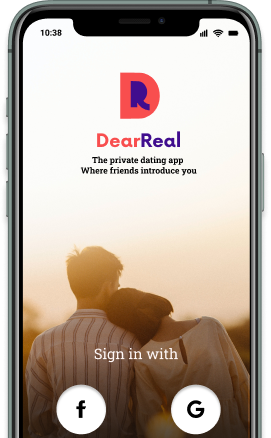 Create your profile in seconds.
There aren't any 20 min questionnaires about how tall you fantasise you would be or which school you attended. You won't need pictures in front of that sports car you've never driven.
You need a Facebook or a Google account to gather your contact details (we never post). If you want to fine-tune your description & pictures, be our guest.
Open and/or helping.
Do you feel generous and want to offer what money can't buy while in a relationship?  We have got you covered.
We are the only dating app where people in a relationship aren't sketchy.  Our helper mode enables you to Match and Vouch for your friends while unavailable for matchmaking. 
Your profile shows in a cool blue, so your partner won't mind you spending time here.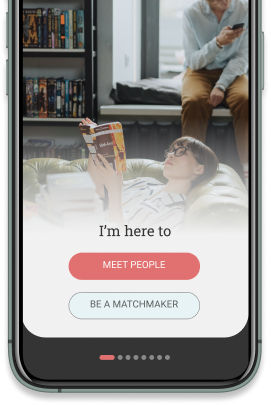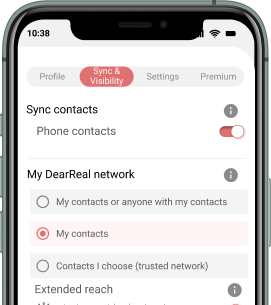 Who is in your gang?
Connect your address book and/or Gmail to the app so we can map your social graph.
We do not share or use this information other than for matchmaking purposes.
We never message your contacts.
Depending on your privacy settings (just above), we would notify current DearReal users you've joined.
Fine-tune your embassy.
Choose your matchmakers individually for extra privacy or empower your extended network for more opportunities.
DearReal never messages your contacts or posts on your behalf.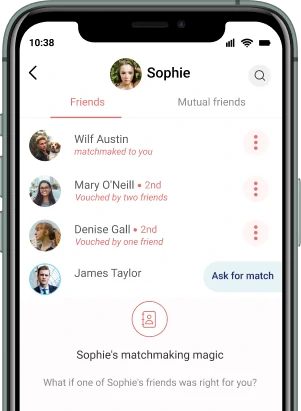 Browse your extended gang.
See who from your network is on the app (their visibility settings permitting)?
Check their single Friends of Friends (of Friends). You will be able to browse profiles (first name only).
Ask to be matched to people by a common Friend or wait for them to come organically.
Invite Friends that have interesting Friends!
Know where people stand
Have you ever wondered if a person is single? If a person is worthy of consideration?
As DearReal grows, you can check people's status and who you might have in common (their visibility settings permitting).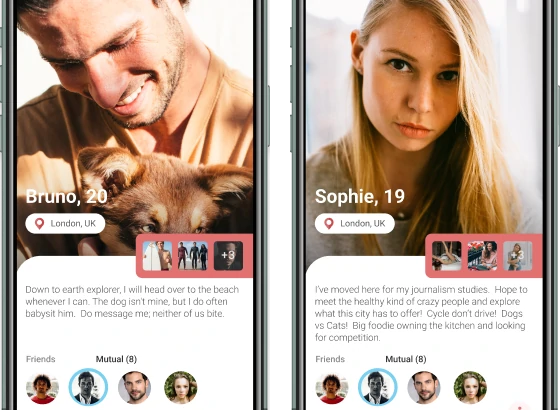 Get the app, save your friends from the dating jungle!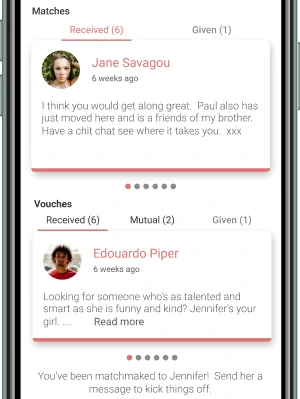 Vouch for your Friends
Any Real characters in your network? Any gentle single souls? Please give them a Vouch and share some of your goodwill with them.
Two Vouches from a common Friend enable you to reach out to suitors without being matched.
You are also likely to get a Vouch back!
Introduce your Friends
You often have 3 to 4 people in mind you would matchmake.  Super easy.  Hit match on the first.  Select the second.  Fill in an optional text; voila, they can see each other's profiles, first names, and chat!
We will also try and help by organising your Friends list in the best possible way to favour matchmaking.
We believe in Karma, 100% of users who matchmake get more matches.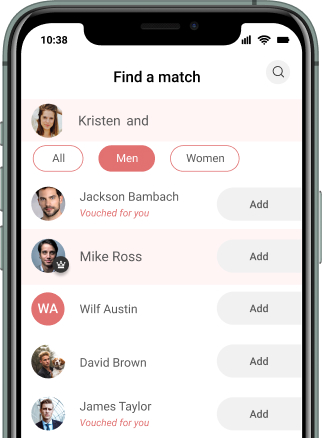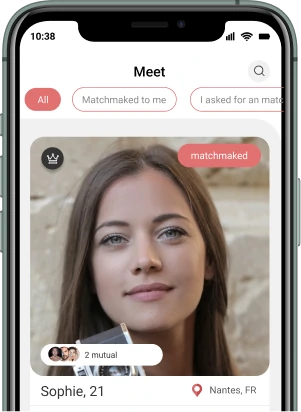 Quality vs Quantity
You can tag your taken friends, contacts irrelevant to the app (your boss?), and the app will get better at organising the list (and hiding you from that boss).
Your Meet tab will suggest members to you or people in your friends' network.
Matches won't work every time, but your small world will work on it, and you will get a smoother, more honest experience than any other app.
The premium that does not cheat!
DearReal premium can improve our already stellar privacy settings and/or increase the reach of your network on the app.
Learn about all the perks of our Premium here.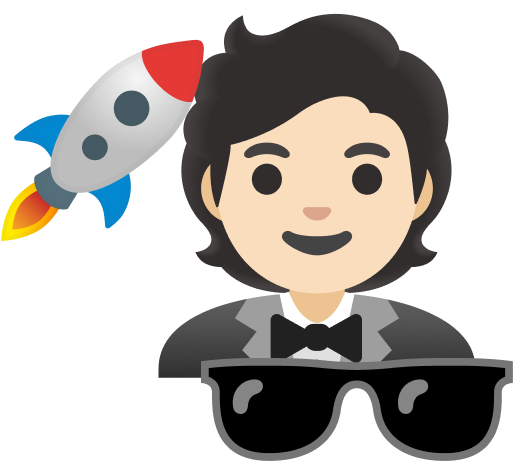 Get the app, save your friends from the dating jungle!